Like most folks, we spend a lot of time at home. We've made our house a very comfortable and inviting place and have watched (and labored) as our garden matured. From our family room we can watch the birds come into our back yard, attracted by the bird feeders we put up. We can also watch the squirrels come in, attracted by the seed the birds spill.
The picture of the house was taken before the garden really comes alive. When the rhododendrons and azaleas are in bloom the garden is a mass of color. Just a few more weeks later the irises go crazy. The house definitely takes a back seat at this time of year. This is not a time when we want to stay inside, especially on nice days when the sun is bright and the temps warm.
There is an apartment at the back of the garage. It has been used as a Nanny's Quarters and as a Mother-in-Law Apartment, and it has been rented. The apartment is fully furnished and pictures of it can be seen by clicking the thumbnail below.
Click the thumbnail for pictures of the apartment

Click the house for more pictures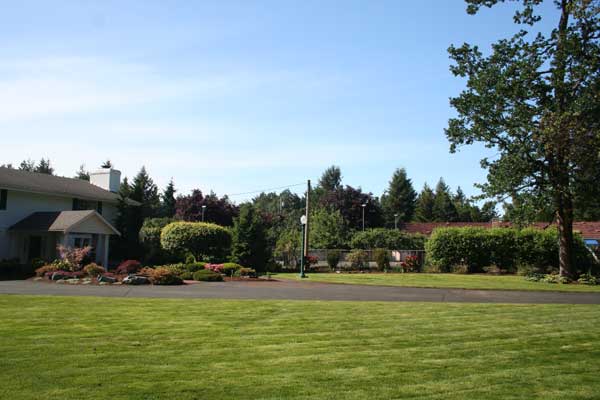 Click the garden for more pictures